CaveWich - CV1000 PCB Enclosure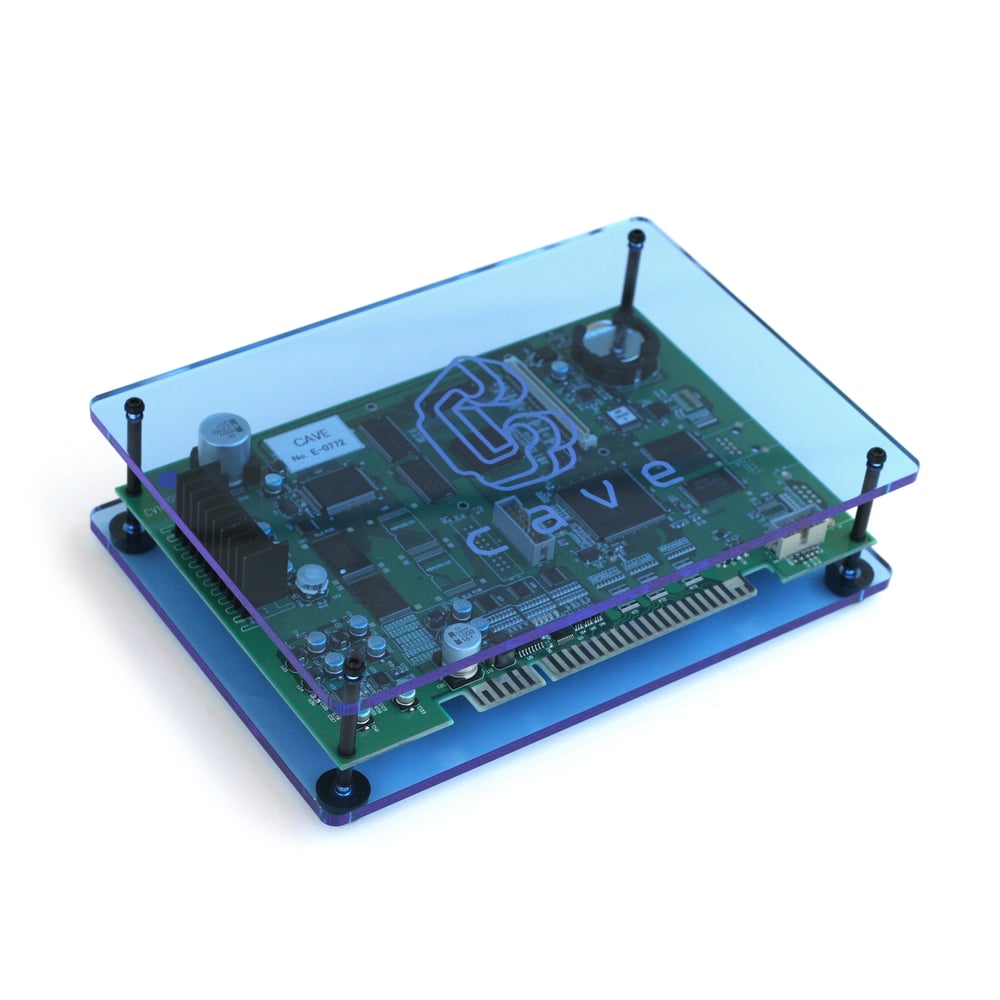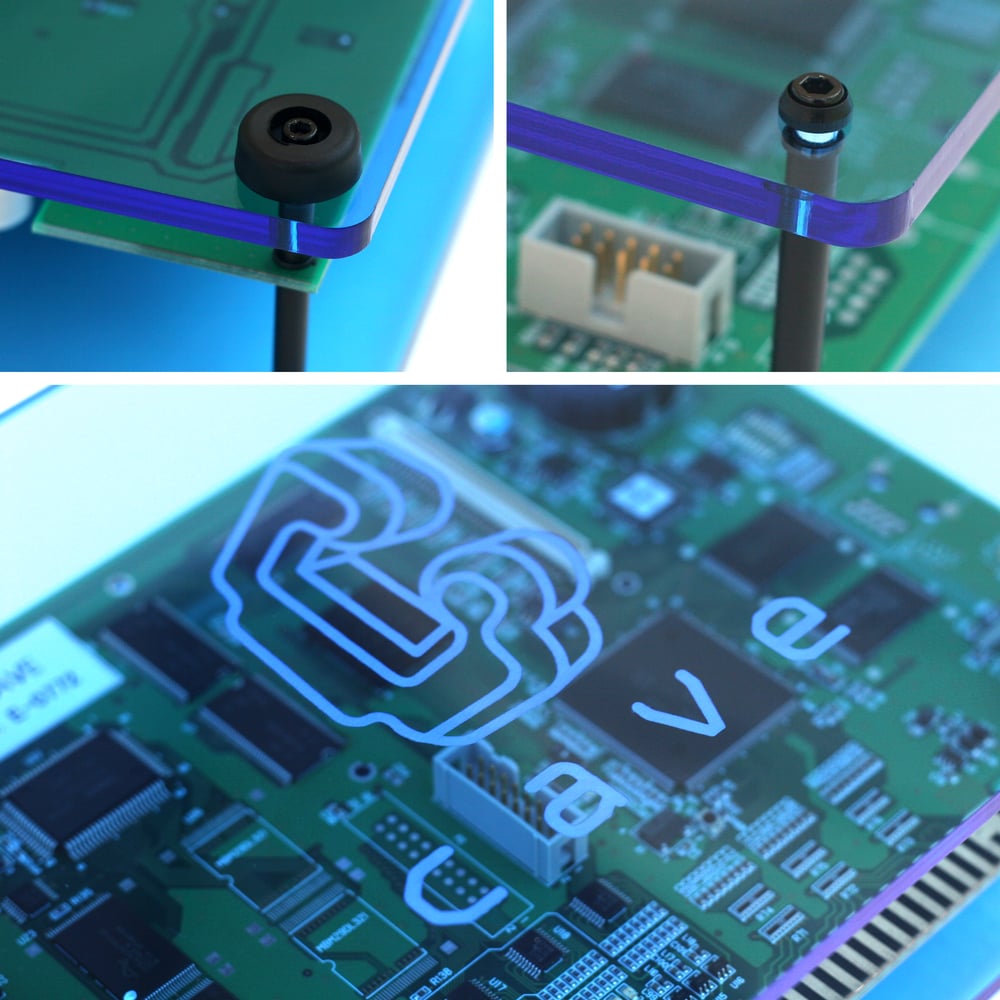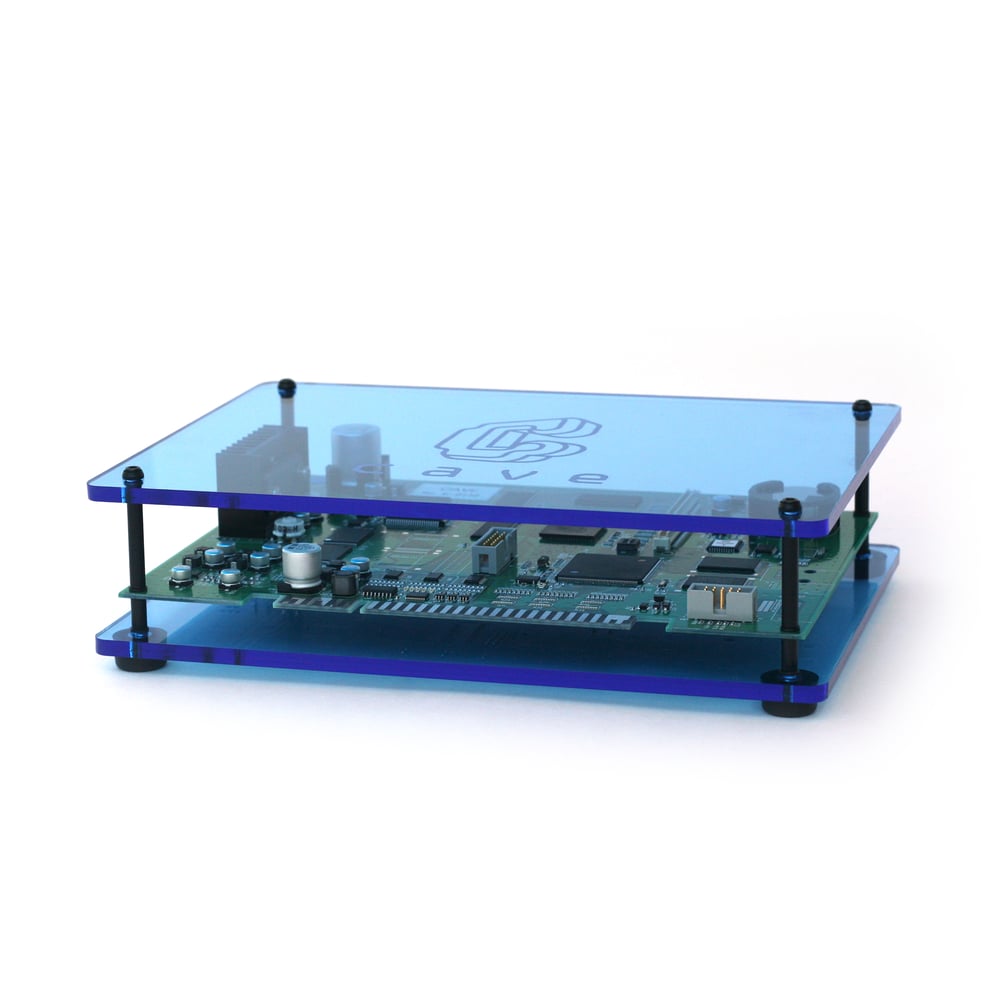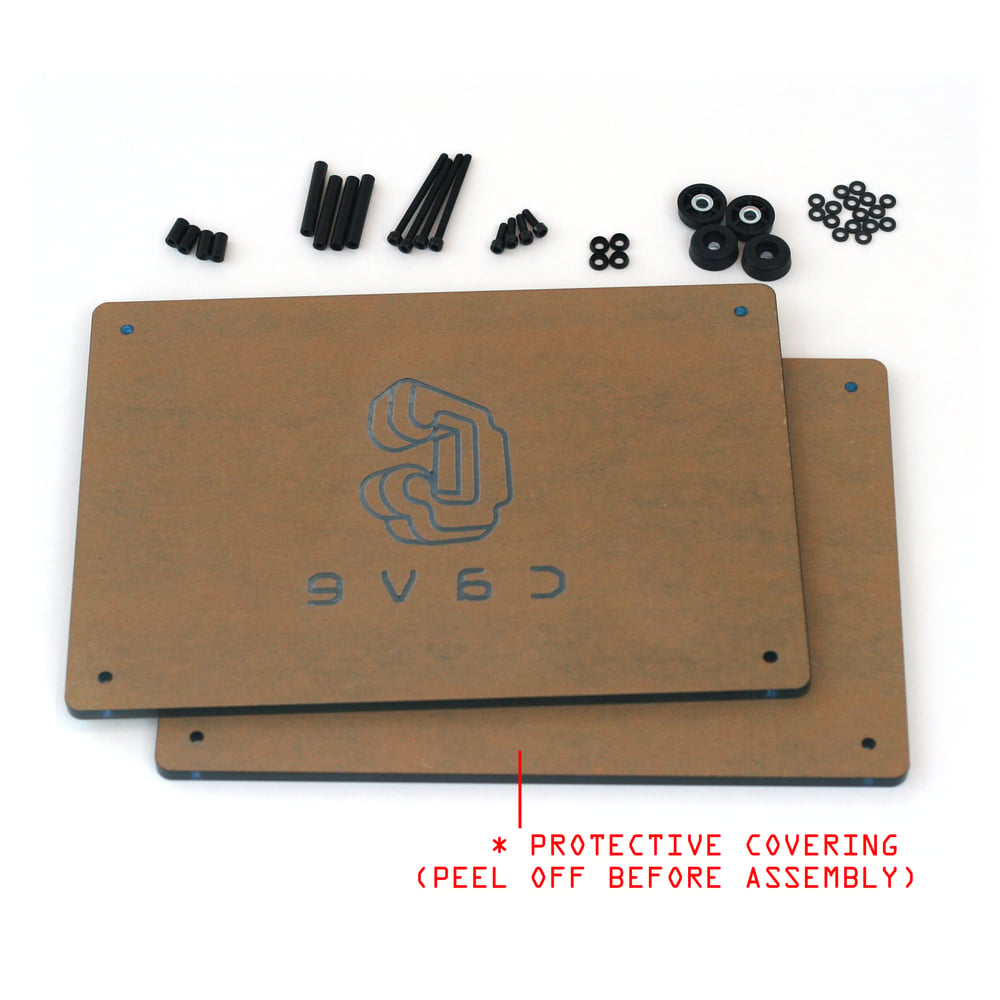 ------------------------------
MARCH 2023 UPDATE: SOLD OUT - NEW IMPROVED MODELS COMING SOON!
------------------------------
Dress up your Cave CV1000 PCB with the CaveWich - sandwiched between two 1/4" thick pieces of transparent blue acrylic, and supported by sturdy black metal mounting hardware. The legendary Cave logo is laser-etched into the underside of the transparent top plate for a slick presentation. Countersink washers on top and reinforced rubber feet on bottom add nice finishing touches.
I find it helps to protect the board, assists with quick swapping in/out of a cab's belly, and sits well next to a supergun.
The CaveWich CV1000 kit ships un-assembled, and includes all parts needed to assemble it.
(Download Assembly Instructions)
ITEMS INCLUDED IN KIT
Acrylic Plates:
1X - Blank Bottom Plate - 1/4" thick light blue transparent acrylic
1X - Laser Etched Top Plate - 1/4" thick light blue transparent acrylic

All Hardware Needed To Assemble:
4X - PCB Mounting Spacers
4X - Top Plate Mounting Spacers
4X - PCB Mounting Screws
4X - Top Plate Mounting Screws
4X - Countersink Finishing Washers
4X - Reinforced Rubber Feet
16X - Plastic Washers
1X - Assembly Instructions Sheet
NOTE:
Don't be crazy, game hardware PCB is not included; shown in images for reference only.
Assembly required - a hex-key (allen wrench) is needed to tighten the screws, this tool is NOT included.

WHAT PCBS FIT?
Fits all Cave CV1000 PCBs. 100% laser cut to exacting measurements, and tested on many games and revisions.
More information on the Cave CV1000 via Arcade Otaku HERE.

List of compatible PCB boards:
Akai Katana
Deathsmiles
Deathsmiles Mega Black Label
DoDonPachi DaiFukkatsu
DoDonPachi DaiFukkatsu: Black Label
DoDonPachi SaiDaiOuJou
Espgaluda II
Ibara
Ibara Kuro: Black Label
Muchi Muchi Pork!
Mushihimesama
Mushihimesama Cave Festival Ver. 1.5
Mushihimesama Futari
Mushihimesama Futari: Black Label
Pink Sweets ~Ibara Sorekara~
Puzzle! Mushihimetama